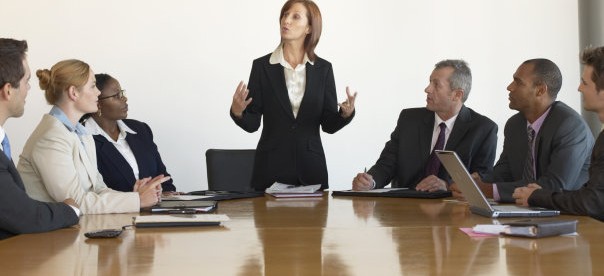 Women's leadership is crucial to the success of your company. It is time for men to step up to the plate and mentor, coach and sponsor women in their companies.
Consider these facts.
Only 3% of Fortune 500 CEOs are women. (Source: CNN Money)
The 50 highest-paid executives in the U.S. are all men. (Source: Huffington Post)
Men are paid approximately 25% more than women for the same work. (Source: Center for American Progress)
While the number of women in executive positions had risen slightly and steadily since the 60s, in the past decade there has been a downward trend. (Source: Catalyst)
McKinsey & Co.'s recent study reveals that women rate higher than men on most leadership skills.
At Common Sense Leadership, we help expose some of the biggest myths about women and leadership including the following:
1. Women do not make good bosses?
In the past, and maybe in some small degree today, it may be true that some women have become hardened, or have changed from their natural selves as they have progressed in leadership. In many cases, this toughness is due to the long, hard fight they endured to succeed and climb the corporate ladder in male-dominated environments. We must recognize women have had too few role models in their companies, and perhaps have never had female role models.
2. There are no critically important benefits to women in leadership.
Now is the critical time for men in leadership positions to recognize how male-dominated company leadership deprives organizational cultures of the strengths women can add and their positive effects on financial performance. We must all work towards a proportionate share of women with leadership responsibilities. They bring expertise, efficiency and inclusive leadership to the workplace, and thus add tremendous value.
This is the call to action of Common Sense Leadership. We are helping get this compelling message to the men in corner offices who can affect change and improve organizational cultures. The time is now. Mentoring, coaching, sponsoring and promoting women will vastly improve the quality of internal relations, invigorate our organizational cultures and maximize financial results, year after year.