Lead
Good bosses = Great Leaders
Can you believe that 50% of employees don't feel that they have an effective working relationship with their boss?
Inspire
It's not easy, but it's worth it.
Learn how to stand out in today's competitive marketplace by creating a dynamic organizational culture.
Strive
Great success includes great feedback
The path to success in business, as leaders, as well as in our personal lives, is to strive for continuous improvement.
Women, Leadership & Higher Profits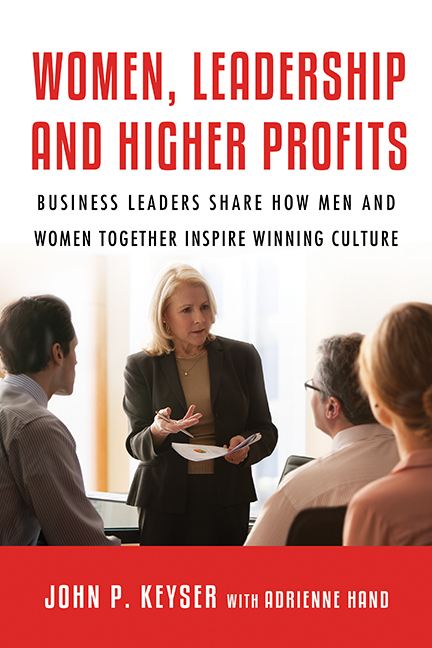 In John's soon to be released book,
Women, Leadership & Higher
Profits: Business Leaders Share How Men & Women Together Inspire
Winning Culture
, numerous business leaders explain why businesses
need men and women together in senior leadership positions to bring out
the best in their people and to maximize results on a consistent basis.
The book addresses issues and challenges facing women in the work-
place and potential solutions, and the opportunities CEOs and top execs
have now to be forward thinking leaders and be out in front of the change
that is coming.
We need women and men who recognize that their companies would be stronger with more
women with key leadership responsibilities. Helping women advance is not only the right, just
thing to do, it will also have very significant favorable effects on our companies and our results!
Read more about women and leadership
.
Ideas & Advice
by John Keyser When I previously wrote about earning trust with co-workers,...

by John Keyser

"Unexpected kindness is the most powerful, least...
Read More