Resources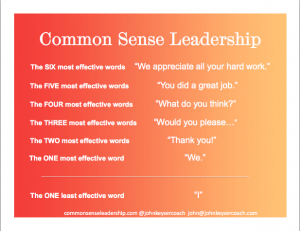 Visual strategies can be effective communication supports for all skill levels. Use these slides as visual reminders of key leadership principles or to effectively share these principles with others on your team.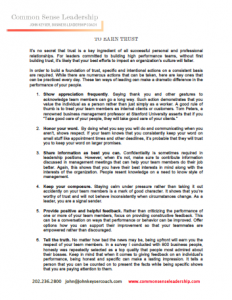 Learn more about business and leadership topics and trends by downloading Common Sense Leadership's white papers.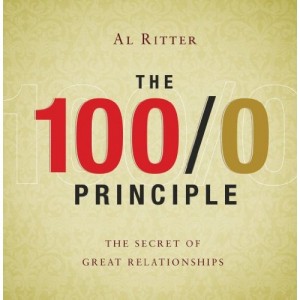 Many of these books reinforce the concept that, as leaders, we are serving others, and that leadership must come from our head and our heart if we are going to enjoy sustainable success.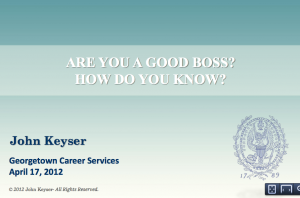 Read the latest news and expert commentary from John Keyser and Common Sense Leadership.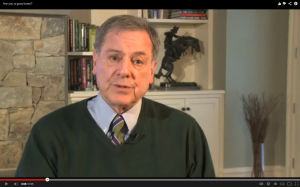 Watch John Keyser as he discusses common leadership challenges and Common Sense Leadership's proven solutions.