The Learning, Development and Success of Our People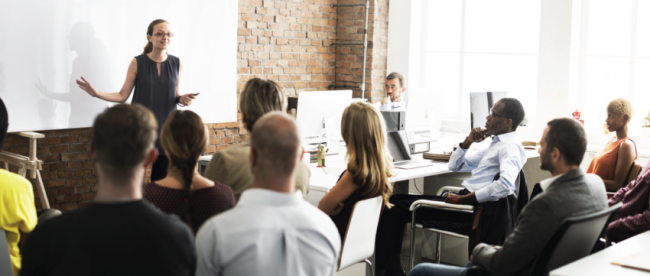 I had interesting conversations this past week with leaders I very much admire. I feel compelled to write about these conversations as there are messages that are critically important to our companies, as they impact the motivation, engagement, happiness, and loyalty of our people.
The long-term success of a company is founded on its organizational culture. The spirit of our people matters – matters greatly!
One conversation was about the talent development commitment and plans of a large financial company. This company is committed to helping their people with learning and training programs and individual leadership coaching. The emphasis is on relational skills, such as:
emotional intelligence
attentive listening
timeliness and responsiveness
being a good teammate
maintaining healthy working relationships
earning trust
addressing problems and difficult issues promptly
and other similar skills which affect relationships
This talent development involves executives of all levels. They definitely include mid-level managers as so many people work directly for middle managers, whose leadership skills, attitude, communication, and understanding of their responsibility to and for their team members' growth and success. Managers have a huge impact on the people of the company – their happiness, confidence, and commitment.
Another conversation was with a leader who is totally dedicated to the success of her quite large office team and company. She wrestles with the most senior corporate executives' intense focus on numbers and expense control – and not on their people, the people doing the work of the company, the people working with their clients. The corporate executives would likely deny that, but their people feel it is so, that they are taken for granted. Professional development opportunities are limited and budgeted raises barely reflect inflation.
Fortunately, this is a strong and selfless leader and her area of the company will do well because of her leadership, drive and care for her people. She spends a great deal of time with her team members of all levels throughout the office. They are all important to her, as are their ideas.
If this company would trust and empower her and leaders like her, their results would be even better.
When we take good care of our people, they take good care of our clients.
Let's hope that more and more executives realize that being a leader means valuing our people, helping them develop and succeed, and learning their ideas. We must get out of the endless meetings and out of our offices and walk the halls to have conversations with our people, asking them:
How they are doing?
What are they learning from our clients?
What gets in the way of their doing their best work?
How we could save time?
What advice do they have for us?
and other purposeful questions
Our people will appreciate our asking – and we will gain a wealth of helpful ideas. The best ideas are bottom up ideas!
I hope these messages about valuing our people and their ideas and investing in their growth are helpful. Let's remember, our people are our internal clients.